Climate, Sustainability and the Environment
In this section on Climate, Sustainability and the Environment, we cover initiatives in relation to Energy, Environmental law and regulation. The thematic emphasis is that most of these legislative and regulatory initiatives are clearly driven by policy concerns surrounding climate change and sustainability.
The Irish government published its Climate Action Plan in 2021. A priority goal is a 51% reduction in overall greenhouse gas emissions by 2030 and a stated ambition of reaching net-zero emissions by "no later than 2050". This ambition is of course reflective of the EU's 'Fit for 55' legislative package aimed at reducing greenhouse gas emissions by 55% by the year 2030. Hence the emphasis on legislative initiatives relating to regulation of fossil fuels and to supports for alternative fuel generation. Examples include the Revised Gas Regulation which will recast the original Regulation of 2009, the revised Alternative Fuels Directive revising and amending the original Directive in 2019. A second broadly described goal in the Climate Action Plan is to put Ireland on a " more sustainable path" with the aim of creating a cleaner, greener economy and society.
At the same time Matheson will continue to keep you informed of the broader policy picture and related initiatives. To this end we continue to develop our Environmental, Social and Governance ("ESG") Advisory Group which was established in 2021.

Key Themes
Preparing for 2030 – key changes to achieve climate commitments
At Irish and EU level, we see legislative initiatives focussed on waste recycling, regulation of waste industries together with specific legislation regarding protection of the Environment.
The Climate Action Plan describes these initiatives generally as an opportunity to create jobs and business in sectors operating to support alternative fuel generation, recycling, and home renovation and retrofitting. In this context we have included proposals for Irish legislation but given the importance of EU initiatives we have particularly highlighted proposals for EU legislation, whether these are proposed Regulations or Directives.
However, in many cases you will find that existing EU legislation is being revised and amended and revised with some intensity and details are provided in the legislative summaries in the Horizon Tracker. Similarly in relation to provisions designed to address climate change, developments are driven by the EU at quite a fast pace with many of these proposals arising under the EU's policy agenda. The Irish government will, of course, have to respond to these initiatives appropriately through the transposition of Directives and implementation of Regulations.
Addressing the sources of energy is a key climate action point
Addressing sources of energy, whether it is fossil fuels like gas or the support of alternative and renewable energy resources, is a key action point in the space of climate action and preservation of the environment more generally.
Climate neutrality continues to inform proposed EU legislation in the energy sector. The recently enacted European Climate Law and the commitment to the "Fit for 55" legislative package mentioned in the introduction is a driving force. While separately, the European Commission is proposing a new regulatory framework to decarbonise gas markets and establish a competitive hydrogen market to compete with natural gas. While not yet in force, these important EU legislative proposals could have transformative effects on the energy and renewables sector in Ireland and should be closely monitored.
From a domestic perspective, there have been some significant developments in the onshore and offshore energy sectors, including the Marine Area Planning Act 2021. We have highlighted the key issues in our
update on the Marine Area Planning Act
.
Also included are specific legislative initiatives in relation to the environment which can range from the Circular Economy Bill to legislation focusing on preservation such as the Inland Fisheries Bill. Of increasing importance in the Environmental Law space is the issue of fair procedure and access to justice for activists, hence the initiative concerning the Aarhus Convention Bill.
The EU is driving the environmental protection agenda
The EU is a driving force in the climate action space, with many pieces of legislation and initiatives focussed on waste management, quality of water issues and finally reuse and recycling initiatives.
Explore the Horizon Tracker
Status Update: Irish Offshore Renewable Energy and Onshore Generation
Ireland's new offshore energy and infrastructure regulatory regime was enacted recently. We have prepared an update on developments and key upcoming dates.
Title :
Status Update: Irish Offshore Renewable Energy and Onshore Generation
Filter services i ds :
89b69c71-7ee7-4f40-9f07-f02b3ec0e89b;53165082-1d01-47d1-b7ce-35b6b8c43c4e;
Insight Date :
Feb 24, 2022, 00:00 AM
Ireland's new offshore energy and infrastructure regulatory regime (the Maritime Area Planning Act 2021) was enacted recently. We have taken this opportunity to prepare this concise update on recent developments and key upcoming dates for both offshore and onshore energy in Ireland. We expect this update will be of interest to all stakeholders in the Irish energy and infrastructure sector.
If you would like to discuss any matter in further detail please feel free to reach out to your usual contact on the Matheson Energy & Infrastructure team.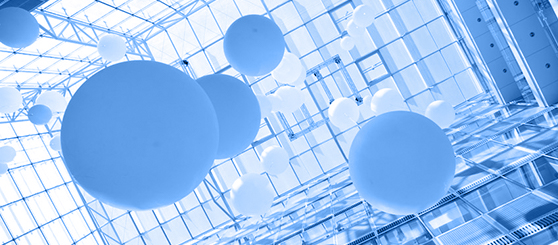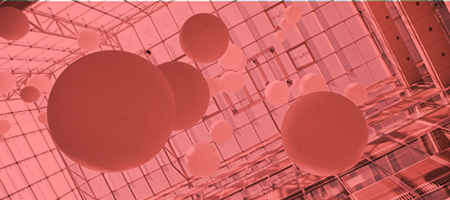 "Through enhancing and differentiating our ESG offering by bringing our depth and range of expertise into one combined advisory group, we believe that this will enable us to provide an even stronger service proposition in supporting the challenges and opportunities which our clients face"

Michael Jackson, Managing Partner, Matheson