Tax, Transfer Pricing and Tax Controversy
The international tax landscape continues to be influenced by extensive changes on a global level as further measures aimed at enhancing fair and transparent taxation are proposed or introduced. The source of these changes is a combination of measures agreed at an OECD, EU and domestic level.
Any changes to the international tax landscape in 2022 and 2023 will likely centre on the outputs from the landmark agreement by the OECD's Inclusive Framework on what is described as a two pillar solution to address the tax challenges arising from digitalisation and globalisation of the economy. Public consultations have been ongoing throughout the first half of 2022 in respect of the various building blocks of the Pillar One and Pillar Two proposals. These proposals are described briefly below.
It is clear that 2022 and onwards into 2023 will be a transformative period in the international tax landscape and any new measures will particularly be felt in the area of transfer pricing.
Tax - Latest Developments
Transfer Pricing: 2022 - a potentially landmark year for international tax reform
The area of transfer pricing has undergone considerable change in recent years. The Finance Act 2019 broadened the scope of Ireland's transfer pricing rules to apply to non-trading, including capital, transactions. The OECD's 2017 Guidelines for Multinational Enterprises and Tax Administrations (the "2017 Transfer Pricing Guidelines") were also formally adopted into Irish law at the same time.
As a result, Ireland's transfer pricing legislation now requires that the arm's length principle be interpreted in accordance with the OECD's 2017 Transfer Pricing Guidelines, as supplemented by their additional guidance on hard-to-value intangibles, the transactional profit split method and financial transactions. Where the rules apply appropriate transfer pricing documentation must also be in place by a taxpayer's tax return deadline.
More recently, the Finance Act 2021 adopted the Authorised OECD Approach ("
AOA
") into Irish law with respect to the attribution of profits to branches of non-resident companies. The AOA seeks to attribute to the branch the profits that it would have earned at arm's length if it were a legal distinct and separate enterprise preforming the same or similar functions under similar conditions. The Finance Act 2021 also amended the exemption from transfer pricing for certain domestic transactions to provide clarity regarding the scope of its application. This was to address the fact that the original exemption had given rise to interpretative difficulties (as discussed in our recent
Transfer Pricing Update
).

Although the OECD published a new consolidated version of its Transfer Pricing Guidelines on 20 January 2022, all constituent parts of the new guidelines are effectively already incorporated into Irish law and as no new commentary has been published, it is unclear whether Ireland's transfer pricing legislation will be further updated to refer formally to the 2022 edition.
Looking ahead into 2022 and beyond, the landmark agreement reached by the OECD Inclusive Framework in October 2021 will result in a major reform of the international tax system if the Pillar One and Two proposals are ultimately adopted. This will also include major changes in respect of transfer pricing.

Pillar One will introduce a new formulaic mechanism for allocating profits among multinational groups. It is proposed that a group will be within scope of the rules where it meets two threshold tests. First, that the group's total revenues exceed EUR 20 billion (or equivalent) in a defined period and, second, the group's profitability measured against its total revenues exceeds 10%.
Pillar Two will introduce a global minimum corporate tax rate of 15%. The new minimum effective tax rate will apply to companies with revenue above EUR 750 million.
Model rules in respect of both Pillars have been published by the OECD and public consultations on the building blocks of both proposals are continuing. The OECD has an ambitious timeframe for the implementation of the project, with effective implementation of Pillar Two targeted for 2023 and the practical implementation of Pillar One now targeted for 2024.

The Commission has published a draft directive to implement Pillar Two. The draft directive follows the OECD model rules closely with necessary adjustments to ensure compliance with EU law (see the legislative tracker for further details). All Member States will need to unanimously agree the proposed directive in order for it to be adopted. The Commission is also to publish a proposal on the reallocation of taxing rights under Pillar One, once the technical aspects of a multilateral convention are agreed by the OECD.


The Irish Department of Finance has recently launched a public consultation seeking views on the implementation of the Pillar Two minimum tax rate proposal in Ireland. The consultation period runs until 22 July and feedback received will be taken into account in drafting any domestic implementing legislation. Importantly, Ireland's headline 12.5% corporation tax rate will remain in force for businesses in Ireland with revenues below the Pillar Two threshold of EUR 750 million.
Any new transfer pricing rules that are adopted will sit alongside Ireland's existing transfer pricing legislation and will only be applicable for in scope businesses with all others remaining subject to the existing transfer pricing legislation.
A marked increase in enquiries initiated by the Irish Revenue Commissioners
There has been a marked increase in enquiries initiated by the Irish Revenue Commissioners ("Irish Revenue") in recent years, with a resulting increase in the number of amended tax assessments being raised against taxpayers by Irish Revenue.
There are a number of reasons underpinning this increase in Irish Revenue activity, including:
Irish Revenue has bolstered its resources, both in terms of headcount and technology / data analytics expertise and systems. This is most pronounced in the context of transfer pricing where Irish Revenue's transfer pricing branch has significantly increased its resources in recent years;
legislative changes in response to developments at an OECD and EU level have led to increased complexity and uncertainty for many taxpayers thereby increasing the scope for Irish Revenue to initiate enquiries with respect to taxpayers' affairs; and
in general, there is an increased focus on the tax affairs of multinationals.
This trend is likely to continue in 2022 and beyond, making it important for taxpayers to be aware of Irish Revenue's procedure for compliance interventions; how to address Irish Revenue enquiries; and the options for appealing an amended tax assessment.
2022: Another significant year for tax disputes in Ireland
In May 2022, Irish Revenue published its 2021 Annual Report and noted strong levels of timely, voluntary compliance across all tax categories.
According to the report, in 2021 Irish Revenue completed 463,814 audit and compliance interventions, yielding €1,388 million in tax, interest and penalties and settled 131 tax avoidance cases, yielding €13.6 million in tax. The significant number of audit and compliance interventions demonstrates Irish Revenue's growing capacity in this area and highlights the need for taxpayers to be proactively prepared for such engagements. Looking ahead to 2022 and beyond, it is reasonable to expect at least similar levels of compliance related activity from Irish Revenue.
An important change that taxpayers will need to be aware of is that in February 2022 Irish Revenue issued a revised Code of Practice for Revenue Compliance Interventions (the "Code"). The Code came into effect on 1 May 2022 and will apply to all compliance interventions notified by Irish Revenue from that date onwards. The Code replaces the current Code of Practice for Revenue Audits and other Compliance Interventions 2019. However, the prior code will continue to apply to interventions in progress prior to 1 May 2022.
The Code applies to all taxes and duties except customs and sets out a new Compliance Intervention Framework ("CIF") that introduces substantial changes to Irish Revenue's prior approach to compliance interventions. The CIF introduces a new three-level framework for compliance interventions. All compliance interventions notified by Irish Revenue from 1 May 2022 onwards will detail the categorisation of the intervention. Taxpayers should familiarise themselves with the new Code as it will inform the approach to be taken in compliance interventions by Irish Revenue from now on.
Following a compliance intervention, taxpayers who want to challenge an amended tax assessment will generally appeal in the first instance to the Tax Appeals Commission ("TAC"). The recently published 2021 Annual Report of the TAC illustrates the TAC's continuing success and efficiency as a forum for resolving complex and high-value tax disputes. Interestingly, the report highlights that 41% of appeals closed in 2021 (representing approx. €2.23 billion of disputed tax) were resolved by settlement between the parties. This trend of cases settling is one we anticipate will continue.
1,793 appeals (representing €3.146 billion of disputed tax, over 90% of which was corporation tax) were closed by the TAC in 2021. This is the highest number of cases closed by the TAC in a single year to date and demonstrates its growing efficiency.
"The Commission has made progress and we are making strides in our throughput and output relative to the case base, contributing to the economy and the Exchequer. I look forward to 2022 building on the positive foundation of 2021."
Tax Appeals Commission Annual Report 2021, Chairperson's Statement of Marie-Cleary Maney
For taxpayers initiating appeals in 2022 they can expect an efficient experience from the lodgement of the Notice of Appeal to receiving a determination, although this will depend on the complexity of the case.
The success of TAC as a forum for resolving tax disputes is a trend we expect to continue in 2022 and this has been aided by a recent Court of Appeal decision, Lee v Revenue Commissioners [2021] ICEA 18 where the scope of TAC's jurisdiction was clarified.
That noted, the question as to the division of powers between the TAC and the courts, and the correct forum for a tax dispute, will remain a significant point of importance in disputes going forward. Therefore, in contemplating a dispute taxpayers will continue to need to be conscious of the appropriate forum for the dispute, particularly when considering the arguments they want to raise.
The data from both Irish Revenue and TAC indicates that for 2022 and beyond tax disputes will demand the attention and resources of taxpayers as they not only become familiar with the operation of the new Code but also as the TAC grows in popularity as a forum for resolving disputes.
Explore the Horizon Tracker
"While I acknowledge that there will be a big price to pay for Ireland with this agreement …it is a price that we are prepared to pay if it ensures tax certainty, and reduces the risk of disputes and trade tensions – none of which is in anyone's interests."
Keynote Speech by Finance Minister Donohoe to the Irish Tax Institute Global Tax Policy Webinar (Published 17 May 2022).
What To Know If Appealing A Tax Assessment
Title :
What To Know If Appealing A Tax Assessment
Filter services i ds :
2233475e-1d3c-49cc-9136-5142858c1949;0de3da62-eebe-4088-932f-574fb82a6119;
Insight Date :
Nov 24, 2021, 00:00 AM
There has been a marked increase in enquiries initiated by the Irish Revenue Commissioners ("Irish Revenue") in recent years, with a resulting increase in the number of amended tax assessments being raised against taxpayers by Irish Revenue. This briefing provides an overview of the primary considerations that taxpayers should bear in mind when appealing a tax assessment, together with a roadmap on the process that taxpayers can expect to encounter when pursuing an appeal to the Tax Appeals Commission ("TAC").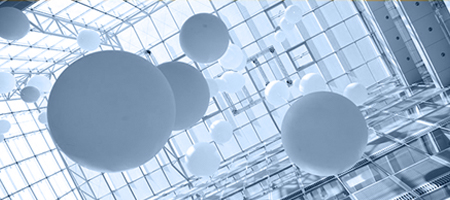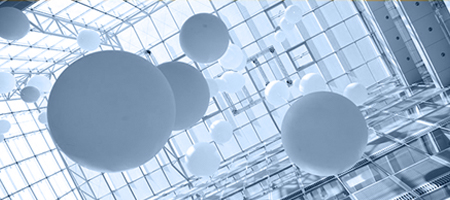 Authors :
Co Authors
Services :