Webinar | Beyond Brexit: Issues, Challenges and Solutions.
Date: 24/02/2021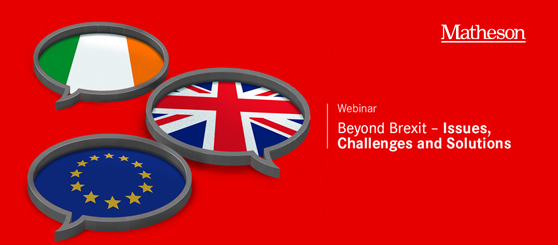 You can watch excerpts below and read the full details of the event over on the news section of the website here.

For further information or legal advice on the themes discussed during our webinar, please do not hesitate to speak with any of our partners, below, in relation to your Brexit queries on tax, litigation, data privacy and financial services:
If you would like to know more about Matheson's Brexit Advisory Services generally, please contact michael.jackson@matheson.com, your usual Matheson contact or any member of our dedicated Brexit Advisory Group .