ESG Advisory Group
Having worked on a number of innovative ESG projects, and with years of experience advising in this area, our partners understand the pace at which dynamics are changing. Through enhancing our ESG offering by bringing it into one combined advisory platform, Matheson's ESG Group provides an integrated approach to supporting our clients in responding to legislative and regulatory change; delivering on their own ESG goals; and meeting the challenges and opportunities in doing so.
Chaired by Garret Farrelly, our dedicated group of 12 partners combines a strong collaborative focus with deep industry knowledge, providing ESG expertise in the areas of sustainable finance; governance; climate action; energy, natural resources and utilities; waste and the circular economy; employment practices; supply chain management; investment funds; environmental and planning; data privacy; sustainable construction; and sustainable commercial real estate. You can read more about our experience in each of these areas below.
As a business, Matheson is committed to environmental, social and governance standards. Our cross-firm Sustainability Committee is tasked with implementing initiatives and setting targets to ensure that the firm meets its sustainability objectives, further information on which is here. We are a founding signatory to Pro Bono Pledge Ireland, an initiative which calls on legal professionals in Ireland to commit to promoting access to justice by providing free legal assistance to those in need; and our Diversity and Inclusion programmes have been recognised by the Irish Centre for Diversity. Matheson is the only law firm in Ireland to receive Gold Standard accreditation from the Irish Centre for Diversity for D&I practices.
thought leadership ESG Videos sign up for esg updates
ESG Legal Services
To find out more about our ESG legal services and our sectoral experience, please click on the links below

ESG Thought Leadership, News and Events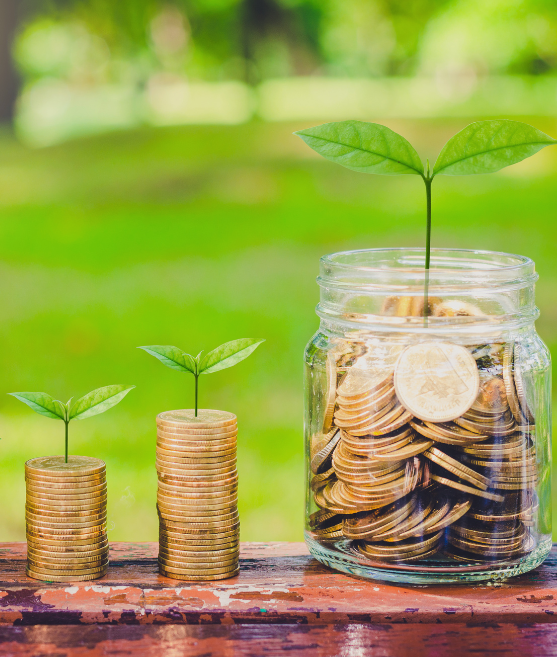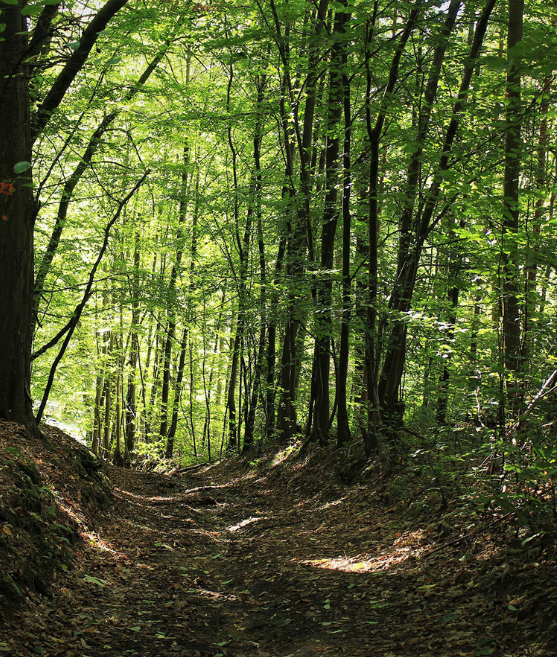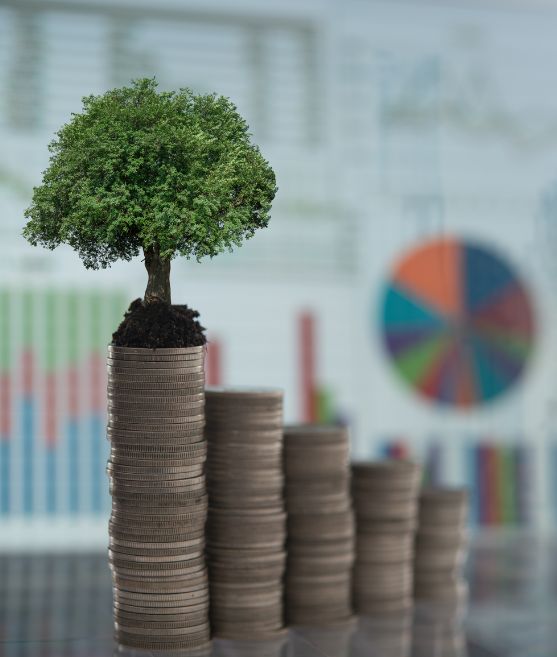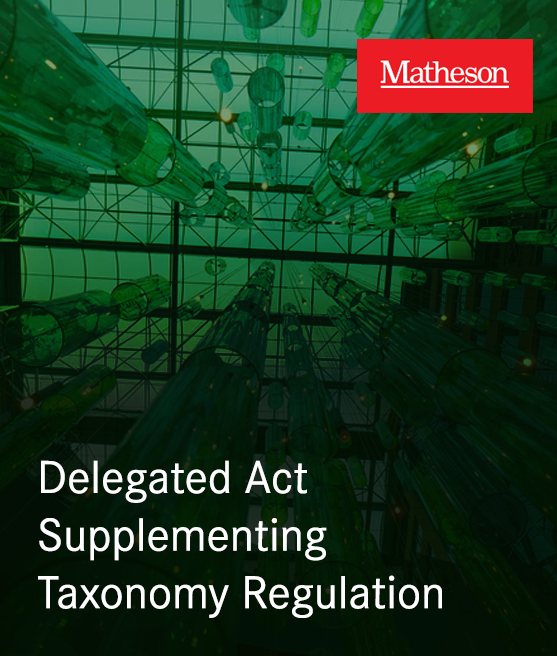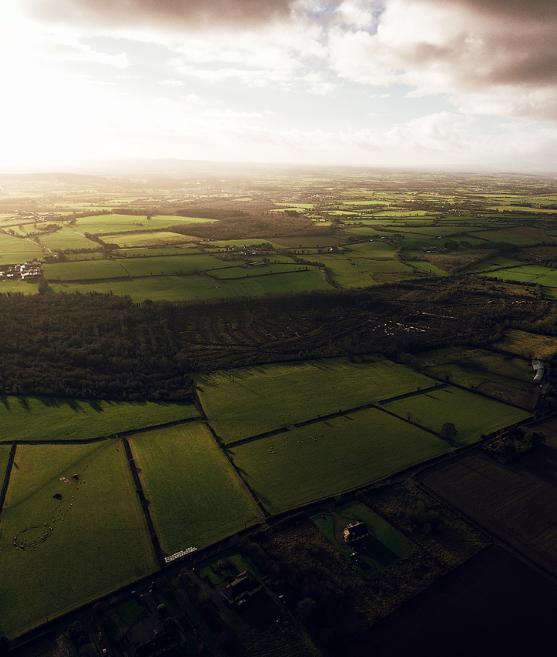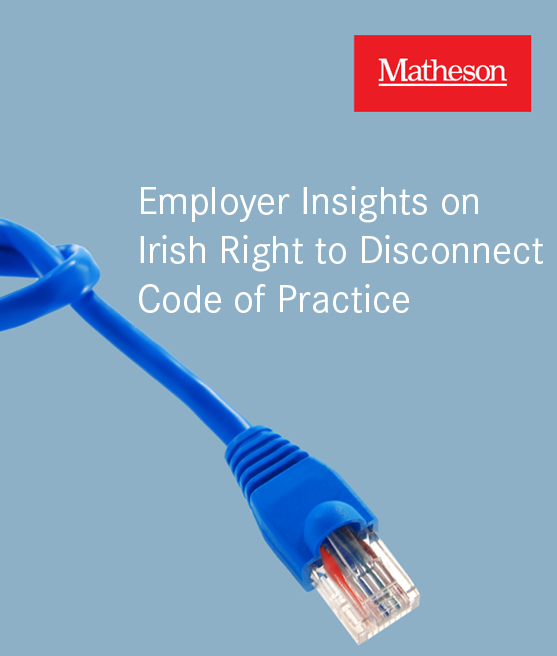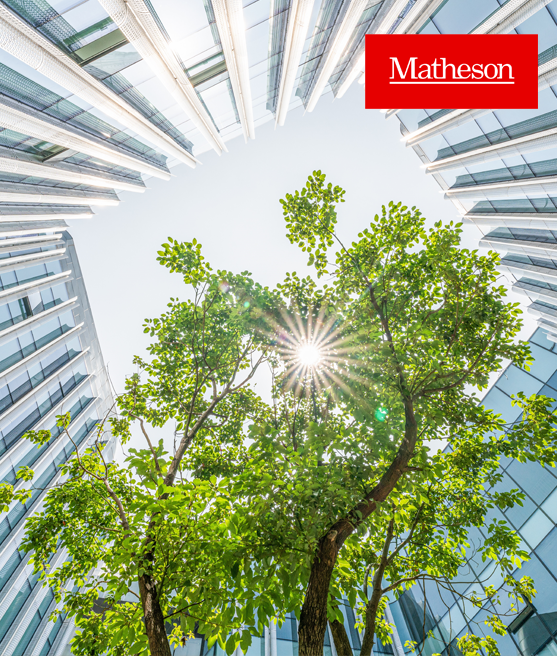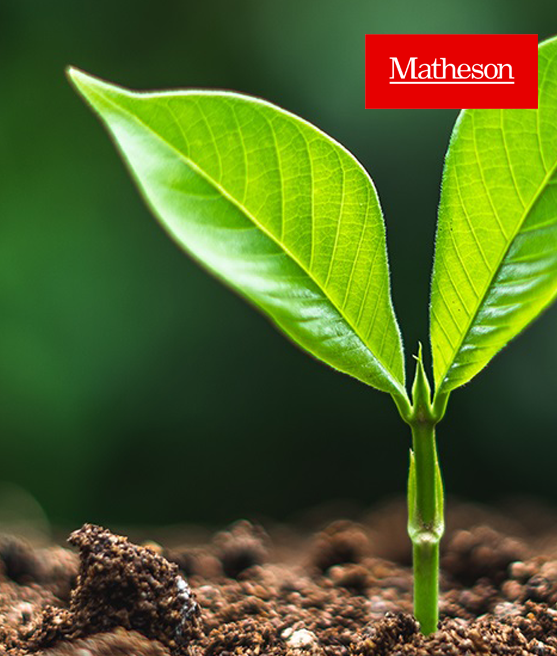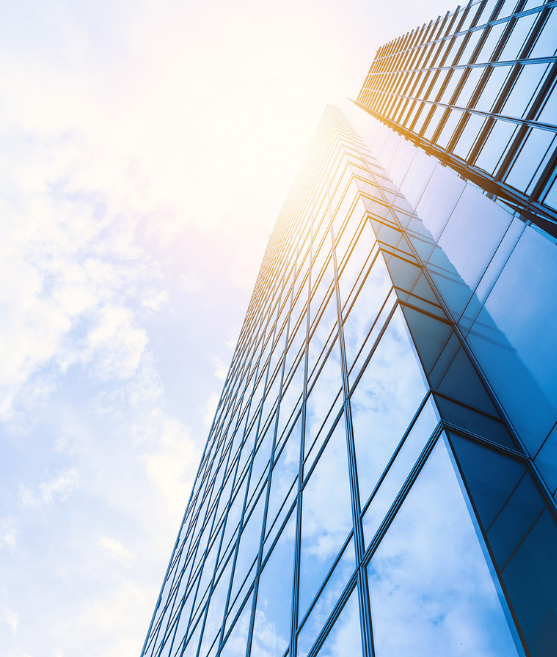 08/03/23. Last year, we wrote about sustainability linked loans ("SLLs") and their position in the Irish loan market. Recently, the Loan Market Association (the "LMA") together the Loan Syndications & Trading Association and the Asia Pacific Loan Market Association published updated versions of the sustainability linked loan principles (the "SLLP") and associated guidance. Read More>
"A Proper Crack in the Glass Ceiling" – The Women on Boards Directive Explained
29/11/2022. For many Irish companies, the creation and promotion of diverse, equal and inclusive workplaces has been a board agenda item for some time. The Women on Boards Directive is the next in a series of ESG-related measures moving quickly through the EU legislative process. This time, the focus is on the boardroom. Read More>
15/11/2022. "Sustainability is the only path to be on" – EU Commissioner Mairead McGuinness addresses the European Parliament on the eve of its vote to formally adopt the Corporate Sustainability Reporting Directive. With EU Council adoption now scheduled for 28 November, Matheson's ESG Advisory Group brings you up to date with developments in this At a Glance Guide. Read More>
02/09/2022. In this update, the Energy & Infrastructure team at Matheson LLP provide an insight into the evolution of Ireland's policies on data centre development and the development of a hydrogen strategy. Read more>
Matheson ESG Contacts
With years of experience of incorporating ESG considerations into the legal advice that we provide to our clients, our ESG Advisory Group comprises a team of lawyers drawn from our practice areas across the firm. Please contact one of the partners below for more information.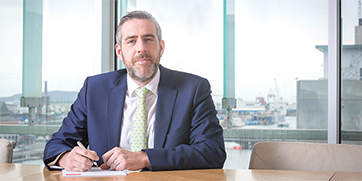 Garret Farrelly
Chair of ESG Advisory Group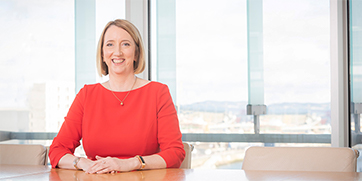 Tara Doyle
Asset Management and Investment Funds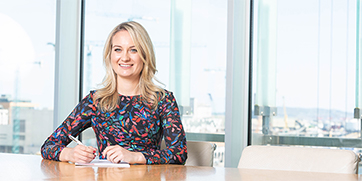 Sally Anne Stone
Commercial Real Estate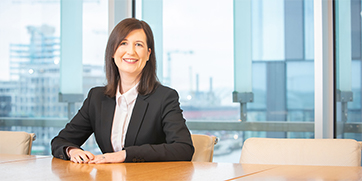 Susanne McMenamin
Corporate M&A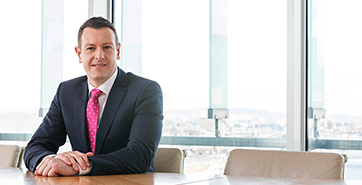 David O'Mahony
Finance and Capital Markets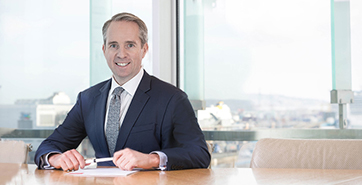 Alan Keating
Finance and Capital Markets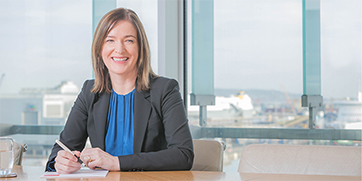 Nicola Dunleavy
Commercial Litigation and Dispute Resolution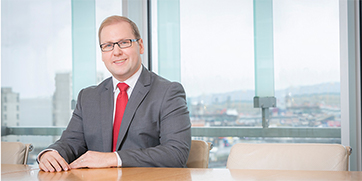 Richard Kelly
Finance and Capital Markets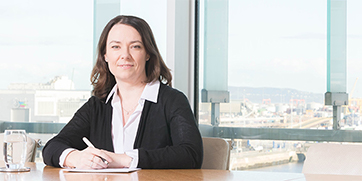 Anne-Marie Bohan
Technology and Innovation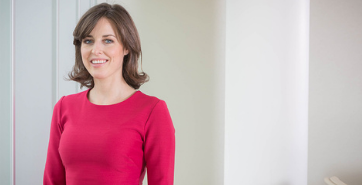 Louise Dobbyn
Financial Institutions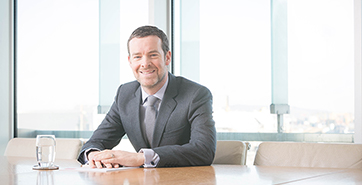 Bryan Dunne
Employment Practice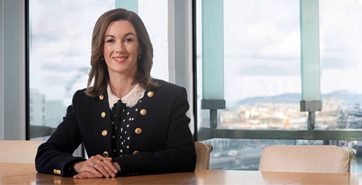 Maireadh Dale
Finance and Capital Markets