Matheson was proud to be the lead legal partner at the 15th National Health Summit in Croke Park on Thursday, 7 February. Head of Healthcare Tom Hayes addressed delegates on the specifics of proposed legislation on open disclosure, The Patient Safety Bill 2018. The Bill, which has been described by Government ministers as a "significant milestone", aims to provide for mandatory open disclosure of serious reportable patient safety incidents to improve patient care and outcomes. Tom was then joined for a panel discussion on patient safety and care by Dr Gabriel Scally, among others. Dr Scally, the government appointee to conduct the inquiry into the cervical check scandal, spoke about the continued need to drive and develop a culture of candour, and the importance of promoting and practicing open disclosure.
Tom clarified the purpose of the new legislation, the legal protections in place should a disclosure be made, and the consequences of non-compliance.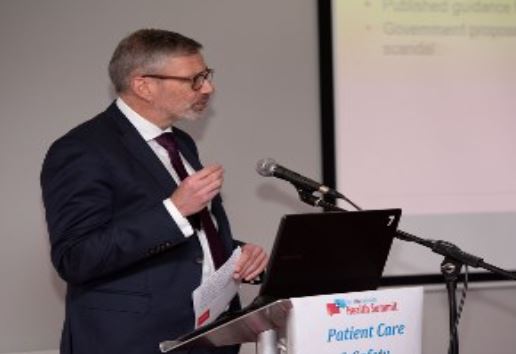 Listen to Tom on the specifics of the proposed legislation here.