This month, Darren Maher, Partner and Head of the Financial Institutions Group at Matheson and Member of Matheson's D&I Steering Committee, shared his thoughts on D&I at Matheson with Insurance Ireland for its D&I newsletter.
Below are some of the themes which Darren shared his views on.
Darren, what does diversity and inclusion mean to Matheson?
At Matheson, we are committed to fostering a diverse and inclusive workplace where all of our colleagues, their contributions and perspectives are valued and respected. Diversity and inclusion at Matheson is reflected in our Cara Commitment, which honours the memory of our former partner, colleague and friend, Cara O'Hagan. Through our Cara Commitment, we continue to build on the important work that Cara had spearheaded in the firm.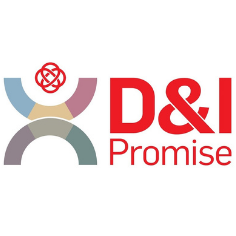 The objectives of our Cara Commitment are:
to attract, engage, develop and empower diverse talent;
to build diverse and inclusive teams that deliver innovative solutions to our clients and for our business;
to further embed the values of Respect, Diversity and Partnership into our culture;
to partner with our clients and community to contribute to wider diversity and inclusion initiatives; and
to be recognised as an inclusive workplace where all Matheson employees feel that they belong and can bring their whole selves to work.
In effect, our Cara Commitment is the roadmap for diversity and inclusion at Matheson.
What specific work has Matheson done to deliver on D&I at the firm?
In implementing D&I at Matheson, our initial focus has been on the following six pillars:
multiculturalism and social mobility,
gender,
generational,
family and working parents,
disability and
LGBTQ+.
To support these pillars, we have numerous programmes running including, by way of example Matheson's D&I Scholarship in partnership with Trinity College Dublin; the Matheson Maternity and Paternity Programmes; the Matheson Life Stages Series; unconscious bias training; the Matheson Open Doors programmes and this year we appointed our D&I Programme Lead. Matheson was also one of Ireland's founding members of the OUTLaw Network which is aimed at promoting the inclusion of LGBTQ+ employees across the legal sector in Ireland. On gender diversity, we have clear goals that are underpinned by measurable outputs, for example our commitment to have 40% female representation on our leadership team by 2024, and this work will continue.
In these current and challenging COVID times, we have worked hard to continue many of the programmes and initiatives mentioned above virtually this year, as we believe it is as important now as it has ever been to maintain the connectivity and sense of belonging of our people, especially when working from home.
What do you believe sets Matheson apart in its commitment to D&I?
I think that one factor which sets us apart is our approach to harnessing collaboration and contribution from right across the business, with inputs from all our people to ensure cross-firm D&I representation and tangible outputs to benefit colleagues. At Matheson we believe that it is everyone's responsibility to foster a diverse and inclusive workplace. Through our Steering Committee and D&I Ambassadors, we have representatives from right across the firm championing diversity and continuing to fulfil our Cara Commitment.
We also believe in championing D&I in the community and initiatives to support students who face barriers in participating in third level legal education, as this is an important way of ensuring greater accessibility to careers in law and a more diverse and inclusive legal profession in Ireland. With this in mind, in February 2019, we partnered with Trinity College to establish the annual Matheson D&I Scholarship. This scholarship is open to second year undergraduate law students at Trinity, including students on the Higher Education Access Route or the Disability Access to Education Schemes, mature students and those who face barriers to participation in third level education. In addition to receiving financial support for each remaining academic undergraduate year, the recipient receives a place on our Internship Programme along with an assigned mentor and access to the firm's learning resources.
I would also add that we believe that the fostering of equality, diversity and inclusion is important not only to the legal sector but also the broader corporate and educational environment in Ireland. In this regard, we partnered with Trinity College last year to launch our inaugural D&I Conference, 'Pathways to Belonging', which took place at Regent House, Trinity College. This annual collaboration with Trinity enables us to work together to harness insights from experts and industry leaders on how businesses and institutions in Ireland can build inclusive workplaces which drive innovation, attract talent, and support graduates and employees to bring their whole selves to work.
What recognition has Matheson received for D&I?
Matheson has been recognised by the Irish Centre for Diversity for its work in D&I and awarded its Investors in Diversity Gold Standard. This recognition is a significant milestone for us and represents a clear validation of the D&I initiatives which we have embedded. Achieving the D&I Gold Standard was made possible through the collective work and dedication of Matheson colleagues across the firm. In 2019, we were the first Irish law firm to achieve the Silver Standard, and I am happy to say that in 2020 we are the first organisation in Ireland, across all sectors, to achieve the Gold Standard.
The Gold Standard is awarded to organisations that can clearly show how D&I forms an integral part of their business, and firms are assessed across five pillars:
Diverse and Inclusive Leadership;
Policies, Procedures and Processes;
Recruitment, Retention and Progression;
Recording and Monitoring; and
Impact on External Diversity.
The Financial Times has recognised Matheson's commitment to D&I in its Innovative Lawyers Report 2019, ranking Matheson as Ireland's most innovative law firm for D&I. In May of this year, we were also ranked the seventh most gender-diverse law firm in Europe based on the number of female partners at the firm (The Lawyer, European 100, 2020). 38% of our partners are female.
Whilst it is great to receive this external recognition, seeking internal feedback and listening to it is very important to us, as is challenging ourselves on how we can continue to evolve D&I at the firm and do better. With this in mind,
Is there any one D&I initiative which you believe is particularly important for Matheson right now?
I would say that Matheson's recent signing of the Mindful Business Charter, a set of best-practice principles for financial service firms and law firms in the UK and Ireland to support mental health and wellbeing in the workplace, is significant. We became a signatory to the Charter in May of this year and we are currently one of only two indigenous Irish organisations which are signed up to the Charter (there are over 50 signatories in total).
Whilst we had commenced working on becoming a signatory to the Charter prior to the onset of the COVID-19 pandemic, we believe that the mindful business practices which the Charter articulates could not be more relevant than they are now in the COVID-19 work environment. These include steps such as fostering working practices which seek to reduce unnecessary sources of workplace stress and to promote healthy and effective ways of working.
As businesses continue to meet the challenges of changed employment practices and navigating the COVID-19 environment, the Charter represents an important framework that helps develop and maintain a supportive culture throughout the organisation. For many employers, the wellbeing of their employees and how to support them to adjust to the situation which continues to evolve is vital. We welcome the ongoing focus on these issues within Matheson and as we work with our broader client base.
For more information on D&I at Matheson please contact Darren Maher, darren.maher@matheson.com, or Lorraine Roche, Matheson HR Director, lorraine.roche@matheson.com.