Inari Friedmann will work as a legal technologist across a variety of practice areas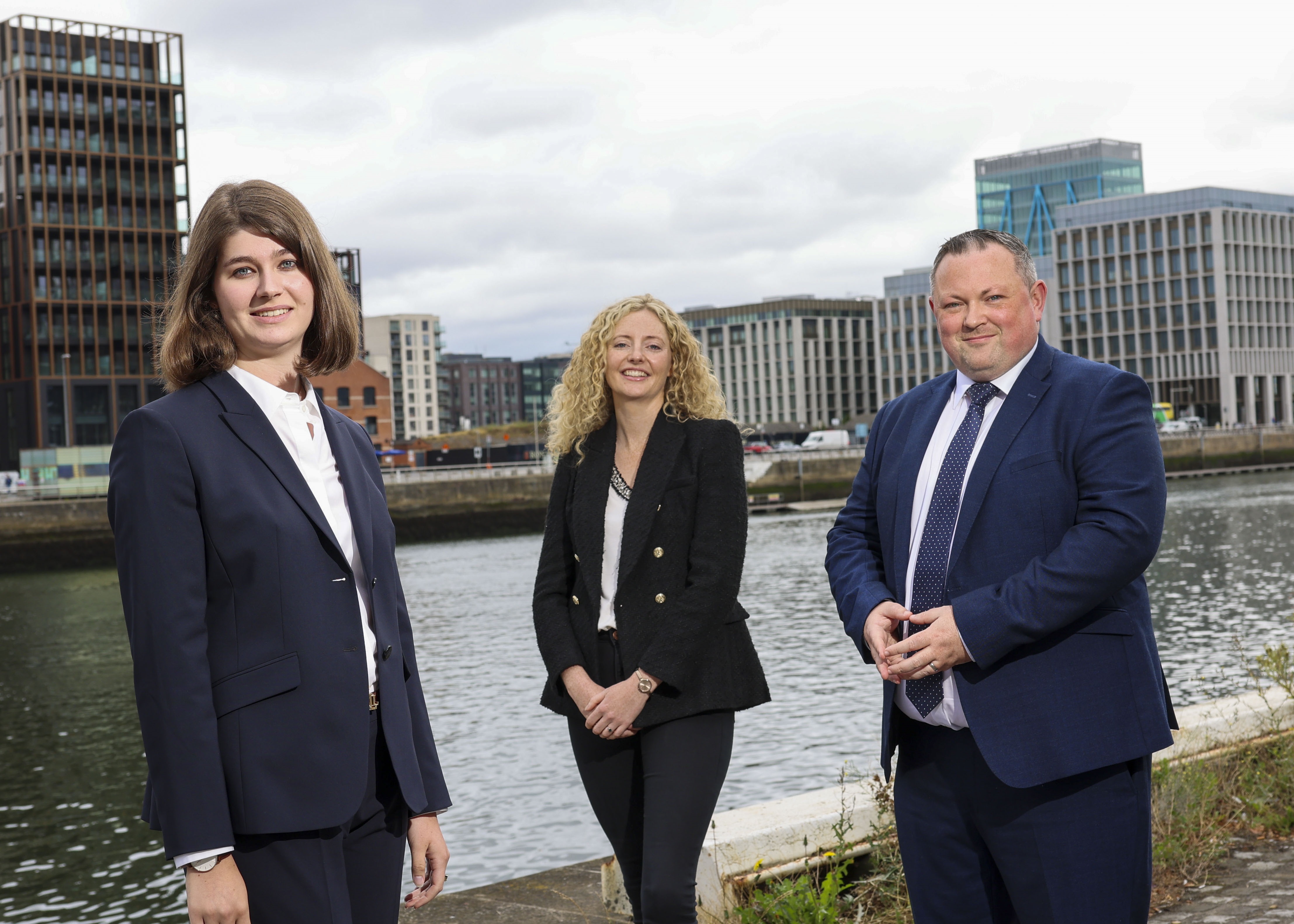 Pictured: Inari Friedmann (Legal Solutions Assistant, Matheson), Jennifer Ryan (Graduate Talent and Development Senior Manager, Matheson) and Kyle Gribben (Head of Digital Services Group, Matheson)
Matheson, Ireland's largest law firm, has appointed Ms Inari Friedmann as Ireland's first ever dedicated Innovation and Legal Technology graduate employee following the conclusion of a nationwide graduate recruitment process.
Kyle Gribben, Head of Matheson's Digital Services Group said; "The Matheson Innovation and Legal Technology Graduate Scheme for 2022 is the first of its kind in Ireland. As a firm, we are strongly committed to the use of legal technology and innovative ways of working for the benefit of our clients. Given the growth of our Digital Services Group it made sense to start training legal technologists in-house, so we were delighted to have received such a large number of high-quality applications. The quality of candidate was exemplary and we are delighted to have appointed Inari."
The newly-created role was advertised on Matheson's website and social media platforms, as well as at Matheson's virtual "Future of Law" event for graduates, where details of the programme were shared. Having received over 120 applications from recent graduates of universities in Ireland and abroad from a diverse range of disciplines, including technology, software engineering and business, Matheson's recruitment team managed a process involving video submissions and initial interviews before creating a shortlist of 8 finalists.
Inari, whose father hails from Germany and her mother from Clare, grew up in Augsburg in Germany. After completing her secondary school education in Germany, she came to study in Ireland. Inari is a graduate of Trinity College Dublin, where she completed her LL.B. and LL.M. in Law before joining Matheson. She is fully bilingual in German and English and joins the firm as a Legal Solutions Assistant in the Digital Services Group. She will spend the next 12 months rotating through the various areas in the multi-disciplinary Digital Services Group, working directly with Matheson's legal teams, and with clients, across a variety of practice areas.

Matheson's Digital Services Group is comprised of individuals from a diverse range of professions, including technology, engineering, as well as legal.
Matheson continues to be committed to creating new career areas in technology and AI. Innovation is one of Matheson's core values and is key to the way in which the firm works and the various means by which it delivers legal services to its clients. For more information on the Digital Services Group, please contact Kyle Gribben.
Matheson is also delighted to welcome Leslie Okafor, Paul Buckley, Siomha Buckley and Jessica O'Hanlon, who join the firm's Business Services Graduate Programme. This two year programme will provide our graduates with skills and experience derived from working across a number of our innovative and dynamic business functions including HR; Strategic Accounts; Learning and Development; Marketing; and Business Development.