For the second year running, Matheson has been named Diversity and Inclusion Law Firm of the Year at the Irish Law Awards 2022. The award honours the law firm that promotes diversity, inclusion, social mobility and equality and which has demonstrated an innovative approach to attracting and hiring talent from diverse backgrounds.
Commenting on the achievement, Tara Doyle, Chairperson, Matheson said:
"We are honoured to have received the Diversity and Inclusion Firm of the Year award for the second year in a row. At Matheson, we hold a personal responsibility to ourselves, to our clients, and to the communities in which we operate to ensure that diversity is at the heart of everything we do. Through our Impactful Business Programme – which brings together our D&I, CSR, Arts and Environmental Sustainability initiatives into one dedicated programme - we are committed to being a key part of the change needed to advance D&I within the legal sector. This recognition is a fitting tribute to the hard work and progress made so far, and we are excited to continue leading the industry agenda, challenging ourselves and those around us to create a more diverse, equitable and inclusive society."
Stuart Kennedy, partner and chair of Matheson's Diversity and Inclusion Committee commented:
"This award recognises all of the hard work and progress being made to make Matheson a great place to work - where diversity is valued and everyone feels like they belong. Today, one in eight of our colleagues are involved in delivering the initiatives under our Impactful Business Programme and I am proud of the dedication to effect meaningful and sustainable change through our D&I activities that can be felt across our organisation every day. We truly live by our purpose to develop our people, give back to society and be strong advocates for our community, and our IBP is a testament to that continued commitment."
This recognition of Matheson's commitment to diversity and inclusion builds on the firm's success earlier this year at the 2022 European Women in Business Law Awards, where Matheson was named as both "Ireland Firm of the Year'' and "Career Development: National Firm of the Year". In March 2022, Matheson became the first organisation in Ireland to achieve re-accreditation of the Investors in Diversity Gold Standard, in recognition of its continued work to foster a diverse and inclusive workplace.
Read more about Matheson's D&I initiatives and the Impactful Business Programme by visiting our webpage.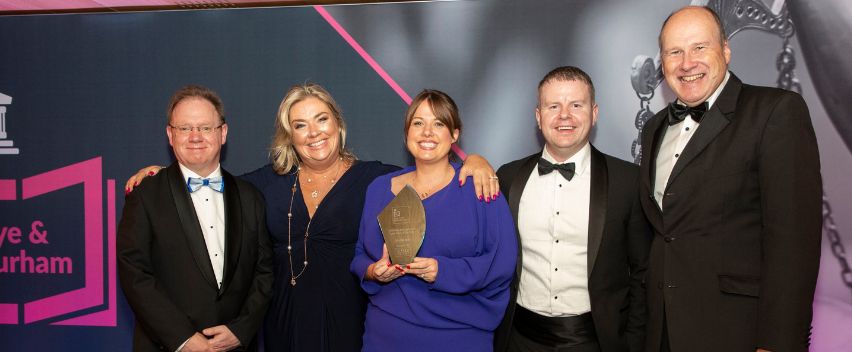 About the Irish Law Awards
Now in their 10th year, the Irish Law Awards aim to identify, honour and publicise outstanding achievements, while also recognising those who have dedicated their lives to serving in the legal profession. This annual event is designed to recognise excellence in the legal profession in Ireland, commending the achievements of lawyers.